Upcoming Events
Feb 19 2020
This is the regular monthly membership meeting of the DBIA Florida Region's Gulf Coast Chapter. Members...
Mar 9 2020
A three-day intensive program including the three DBIA core courses required for certification plus access...
President's Message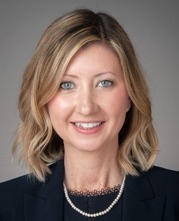 There's a better way to build. DBIA members are shaping the future, one successful collaboration at a time.

As 2019 comes to a close, it is a great time to reflect on our achievements as a membership association, and acknowledge and thank those who joined us on this journey to advance design-build best practices. Together, we accomplished many great things from valuable programs that explored technology and risk to our annual conference that offered diverse perspectives and inspired conversation to launching a student scholarship program to demonstrate our commitment to investing in our future to bringing home the first place trophy for the DBIA National design-build student competition. This has been an outstanding year!

read more
Design-Build Institute of America Florida Region,
Design-Build Done Right™
Design-build is the nation's fastest-growing and most popular delivery method used to deliver construction projects in America. It's not surprising since design-build continues to outperform other delivery methods in every way, including cost, schedule, growth measures, construction and delivery speed. Design-build is a better way to build.

The Design-Build Institute of America Florida Region is for individuals and firms in Florida looking to make a difference. Comprised of architectural, engineering and construction professionals, as well as academics, students and project Owners, our members have been collaborating and innovating since 2001 to deliver some of Florida's most successful projects. By convening multiple disciplines, the members of DBIA have upended the status quo on projects both big and small to reinvent what design-build can accomplish. Because DBIA delivers education and certification that drive not just business transformation but industry imagination, the organization inspires both projects and futures. DBIA ensures that everyone in its community—from practitioners to Owners to everyday citizens—takes advantage of the power of design-build so they can realize higher quality outcomes for today and thousands of tomorrows.

DBIA members are shaping the future, one successful collaboration at a time.

DBIA Florida News