Upcoming Events
Aug 13 2020
This is the regular meeting of the DBIA Florida Region's Water Markets Committee. This meeting will be...
Aug 19 2020
This is the regular monthly meeting of DBIA members in the Tampa Bay area. Following the meeting will...
President's Message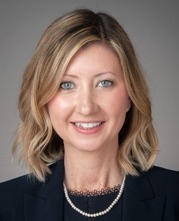 I trust this letter finds you, your families, friends, clients and colleagues well.

During this uncertain and anxiety-inducing time, DBIA, including the Florida Region will work to balance our mission with the safety of our members and attendees. The DBIA Florida Region executive committee is monitoring COVID-19 advisories daily to inform our decisions impacting Region meetings, classes, conferences and other events.

In alignment with CDC and local government guidelines and in an abundance of caution to keep our staff, volunteers and members safe, DBIA Florida will be replacing in-person meetings with virtual meetings for the foreseeable future and until it is safe to resume our prior practices.

As we continue to navigate these uncertain times, it will be important to maintain connectivity with our members with a focus on our commitment to:
Deliver Expertise
Ensure Access
Foster Collaboration
Inspire Innovation
Design-Build Institute of America Florida Region,
Design-Build Done Right™
Design-build is the nation's fastest-growing and most popular delivery method used to deliver construction projects in America. It's not surprising since design-build continues to outperform other delivery methods in every way, including cost, schedule, growth measures, construction and delivery speed. Design-build is a better way to build.

The Design-Build Institute of America Florida Region is for individuals and firms in Florida looking to make a difference. Comprised of architectural, engineering and construction professionals, as well as academics, students and project Owners, our members have been collaborating and innovating since 2001 to deliver some of Florida's most successful projects. By convening multiple disciplines, the members of DBIA have upended the status quo on projects both big and small to reinvent what design-build can accomplish. Because DBIA delivers education and certification that drive not just business transformation but industry imagination, the organization inspires both projects and futures. DBIA ensures that everyone in its community—from practitioners to Owners to everyday citizens—takes advantage of the power of design-build so they can realize higher quality outcomes for today and thousands of tomorrows.

DBIA members are shaping the future, one successful collaboration at a time.

DBIA Florida News