Leadership Awards 2018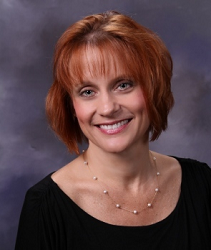 Volunteer of the Year
---
Regina Newbanks of Granite Construction was recognized as the 2018 DBIA Florida Region Volunteer of the Year.
---
Regina has served on the DBIA Florida Region's Board of Directors for two years as the Transportation Markets Chair. She also serves on the Planning Committee for the Region's Annual Conference and was instrumental in planning the inaugural opening night social event in 2018 -- an event that will be duplicated at future conferences!

In addition, she volunteers with the Gulf Coast Chapter and is an integral part of the chapter's leadership. She has been part of that chapter's steering committee for four years and is always one of the first members to volunteer her time and resources.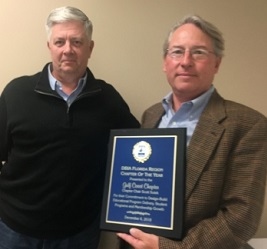 Chapter of the Year
---
Congratulations to the Gulf Coast Chapter!
---
For the third year in a row, the award went to the Gulf Coast Chapter. With Scott Sutek of Intertek-PSI as the outgoing chair and David O'Connor of Arcadis as the incoming chair, this chapter has continued to grow. The chapter held several programs in 2018, including the very popular Owners Forum. They consistently have strong attendance at their programs. The Chapter Steering Committee meets regularly and has made a concerted effort to grow membership.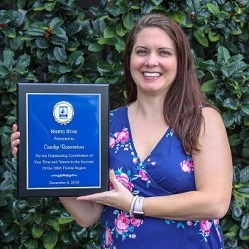 Rising Star
---
Congratulations to Carolyn Bonaventura of Wharton-Smith.
---
In 2018, the Region was looking for a leader for the Central Chapter. Carolyn volunteered to help out and ended up chairing the committee. She jumped in with both feet and has been helping re-build the chapter. All of this has been accomplished while she was building a new house, raising two children (soon to be three) and serving as a military wife. Carolyn has been a great addition to the DBIA team!